A green washroom
Going green is no longer simply about using recycled products, it is about ensuring that you are considered to be an ethical business in the eyes of your clients, customers and employees. Being 'green' is about using products that create a healthy environment and enhance the workplace. Through considered purchasing and concerted communication, going green can add significant value to the workplace experience.
Green products consider all aspects of their production process including their origin, manufacture, usage and waste disposal. Green products consider the energy efficiency of the manufacturing process, the volume of natural resources used, the emissions created and the packaging used to transport them.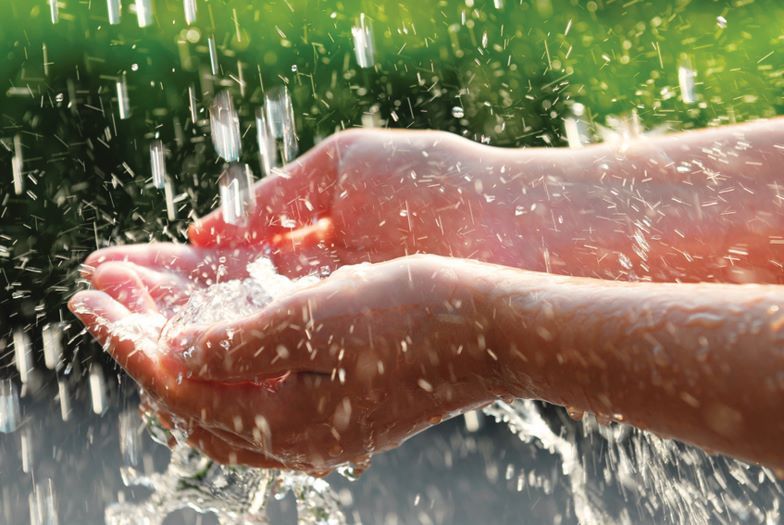 "Ecolabel products really are kinder to the environment..."
Ecolabelling
Ecolabels provide a trusted industry standard which products can be measured against. Products are certified to have met specific environmental standards throughout their life cycle from raw material extraction to production, distribution and disposal. By choosing products that are environmentally rated, you can be part of the solution to creating a sustainable future for the Earth.
Look out for these symbols:

​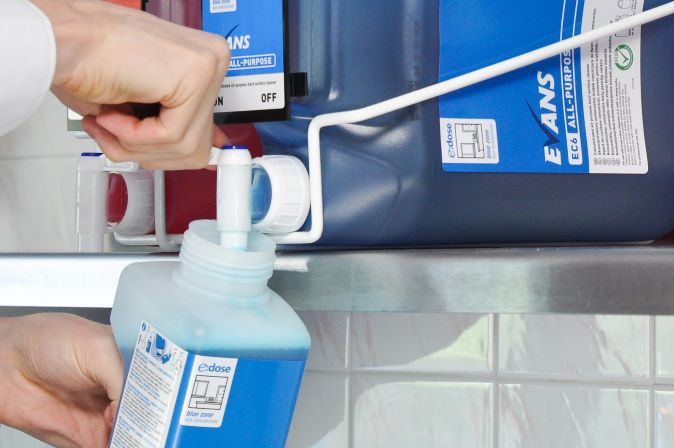 Measured dispensing
Controlled and measured dispensing of product all helps contribute to a more clean and healthy environment.
Controlled paper consumption reduces waste. Single sheet dispensing reduces risk of cross contamination. Chemical dispensing systems provide safe and accurate dosing that manages cost-in-use and minimises waste. Refillable bottles help reduce excess waste. Fewer deliveries and less packaging help reduce transport costs, making a positive impact on your carbon footprint.
Testimonials
"They have what I need and I know they will deliver"
"They're excellent in all areas. It it good to have a company you can rely on. We have been using Knighton for many years and they have never let us down. Any queries are dealt with speedily."
"Carry on doing exactly what you are doing and being who you are, most of all, thank you. "
"Excellent service throughout, the teams love the products we purchase."
"I would just like to say that Steve Lloyd has been fantastic this year, helping us with supplies to make our offices Covid secure. As products were difficult to get hold of he would recommend alternatives and often let us know he had an order of products coming in so we could place orders of specific items."
"I think you did extremely well to keep us going during this last year. Thank you."
"Great job in difficult times!!! Keep up the good work."
"Always great and friendly service. "
"They offer variety and quality of product along with excellent customer service."
"I wanted to pass my thanks on to Kyle your delivery driver.He was so helpful with our delivery today and like a ray of sunshine!"
" Always a pleasure doing business with you. I must say, you're one of the very few companies who are always happy to help and value your customers by going that extra mile…. You don't see it much these days. So thank you!"
Over 80%
said they would 'definitely recommend us to a colleague'
Over 96%
rated our After Sales Service as 'Good to Excellent'
Over 98%
rated our ability to understand their needs as 'Good to Excellent'