ksan hand sanitiser products
Need to provide hand sanitising stations at entrances and exits?
Knighton are pleased to launch a new range of high visual impact sanitising stations. Designed to encourage hand hygiene, these premium hand sanitiser stations can be located in high traffic areas either as mobile or wall mounted units. Suitable for use in reception areas, canteens, corridors, outside meeting rooms and any commercial area where hand hygiene is important.
We've got the answers!
If you are interested or would like to place an order, be in touch today!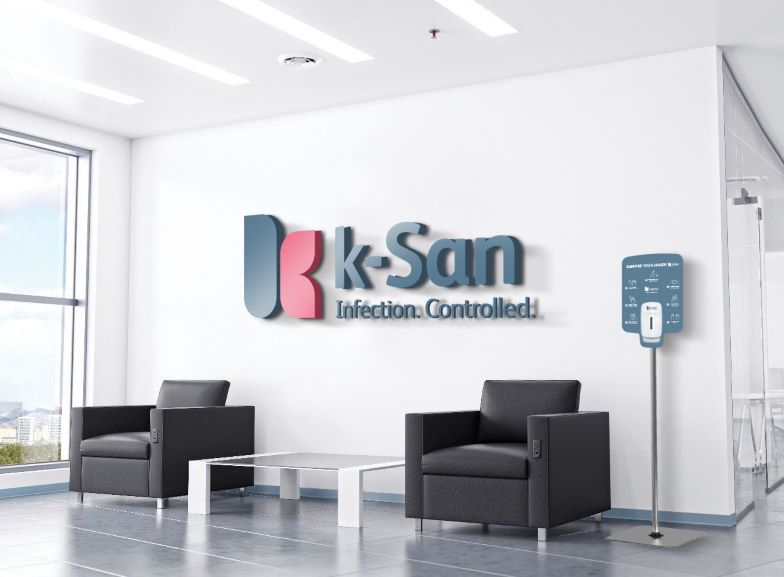 Dispenser backboards are printed with simple step-by-step hand sanitising instructions to encourage good hand hygiene. Choose from two types of touch-free dispensers; automatic sensor or elbow operated.
Use with our k-San Hand Sanitiser refill cartridge system - with over 2,500 doses per cartridge, this system is the most cost effective option currently available in the market place. Our k-San refill cartridges are hygienically sealed for protection against possible contamination and each cartridge comes with a new nozzle helping to prevent the spread of germs.
Download our product guide here: