About
Knighton Janitorial Ltd is a Leicestershire based janitorial and hygiene supply company with over 35 years of industry experience. We offer a complete range of cleaning and hygiene products to education, public sector, warehousing and distribution, offices and general manufacturing.
Get in touch
Get in touch to discuss your janitorial and hygiene requirements. We're here to help!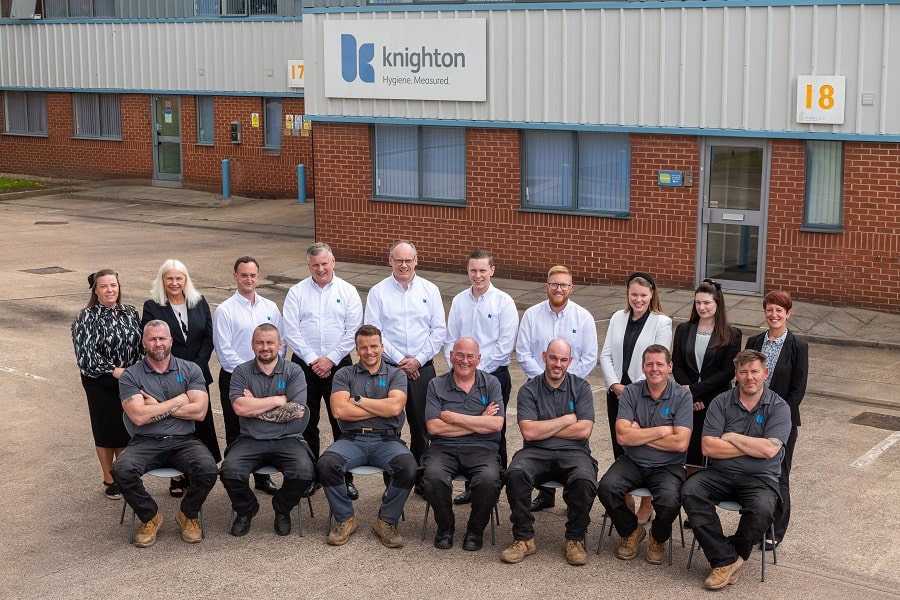 Who we are
Hygiene. Measured. As our brand promise suggests, we believe in 'the power of one'.
By focusing on controlled and measured dispensing to 'one' dose or sheet at a time, we can reduce product consumption and waste, save cost and time and improve hygiene.
Our impressive range of controlled usage dispensing systems, both proprietary systems and our own Knighton range, all focus on this brand ethos; with many being available via our Free-on-Loan Dispenser Scheme.
As a team, we combine years of knowledge and innovation and supply 750 active clients with over 2,000 stocked product lines.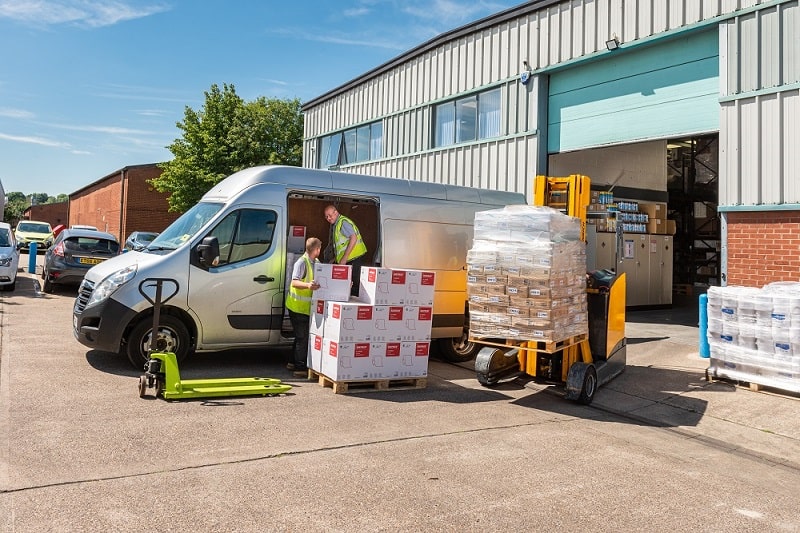 Why choose Knighton?
We're easy to deal with! - from the office team to the delivery team, we love to make life easy and simple for our customers!

We deliver! – need your order quickly? We'll deliver next working day with most orders delivered by our own drivers.

We offer solutions! – you've got washroom challenges? We've probably helped someone else in your situation before. We provide solutions to your washroom challenges.
​
We're professional! - we're not fly-by-nights, we believe in offering professional advice and quality products that work for you.

We've got stock! – we invest in stockholding so you don't have to. We store over 2000 janitorial supply product lines so you can have what you want when you need it.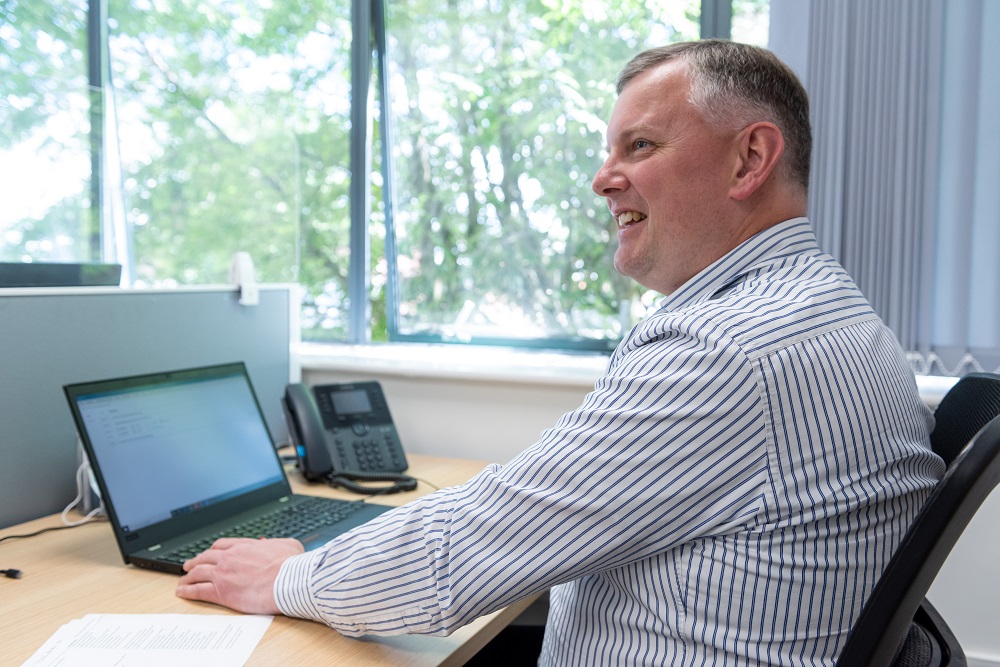 We're online! – we're proud of our market leading online account management system that allows our customers to manage their purchasing activity easily.
​
We account manage! – our team of experienced account managers make sure that you're kept up to speed with the latest product developments and your needs are met.
​
We're a brand! – from k-One to k-San, our Knighton own brand products and systems are synonymous with reducing product consumption, saving you cost and waste.​
​
We've got personality! – Knighton is at heart a family business, and since 2003 we've been treating our customers with the personality you'd expect.
​
We give back! – not only does Knighton have ambitious sustainability targets, we give back to the community too through charitable giving and activities.
Service & delivery
Our account managers are available to demonstrate and recommend products that will provide cost effective solutions to meet your requirements.
Other aspects to our service include:
Regular promotions
Free product trials and samples
Free on-site demonstrations of cleaning equipment
COSHH awareness training
Full Public and Product Liability insurance cover
Deliveries are made free via our own company operated vehicles throughout the East Midlands. Deliveries outside of these areas may incur a carriage charge.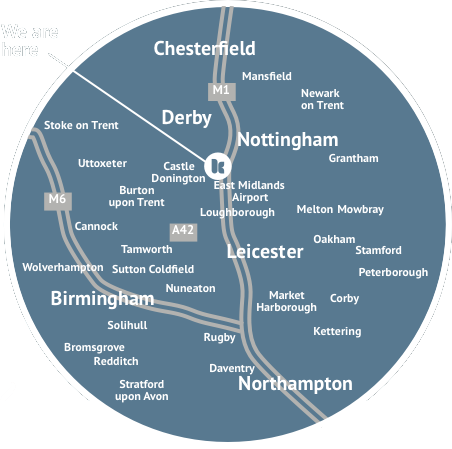 bo
Frequently Asked Questions
Knighton Janitorial is based in Castle Donington in Leicestershire with excellent access to transport networks enabling us to deliver with ease to any part of the UK.

Knighton Janitorial offer a standard 30 day credit account for clients who wish to conduct regular business with us. Simply click on the link here to download your credit application form. Your application form will be processed within 5 working days and a credit account will be opened on successful passing of our credit check process.

Standard Delivery - Place your order by 2.00pm and we will deliver within 2 working days for account customers and 5 working days for non-account customers (subject to availability). If your order is placed after 2.00pm it will be delivered within two working days from the next working day after. All orders over £100.00 on our standard delivery service are available free-of-charge.

Next Working Day Delivery - Place your order by 2.00pm and we will deliver the next working day (If this is Friday it will be delivered on the following Monday). All next day deliveries will incur a delivery charge of £9.99.

Read our full delivery information here

Knighton Janitorial offer the option for you to enter into a supply agreement over a period of time, usually for a minium of 36 months. Knighton Janitorial will loan and install the dispensers to the client free of charge for the duration of the supply agreement. This agreement applies to a range of proprietary dispensing products and some of the k-One dispenser range.

Knighton Janitorial are happy to support product trials where relevant and for a limited period of time. Please contact us here to request your free product trial.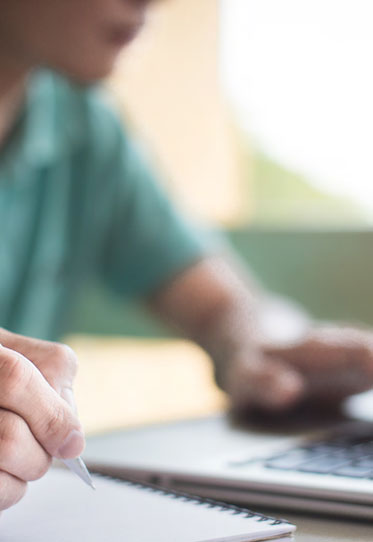 Testimonials
"Carry on doing exactly what you are doing and being who you are, most of all, thank you. "
"Excellent service throughout, the teams love the products we purchase."
"I wanted to pass my thanks on to Kyle your delivery driver.He was so helpful with our delivery today and like a ray of sunshine!"
" Always a pleasure doing business with you. I must say, you're one of the very few companies who are always happy to help and value your customers by going that extra mile…. You don't see it much these days. So thank you!"
"Excellent customer service, always happy to help with product information . Deliver items requested promptly. Good value for money."
"Local company who listen to what we want and go above and beyond to source what we are looking for."
"Lovely staff that go above and beyond to create a good customer relationship from the sales team to the delivery staff."
"All knighton staff are friendly, helpful, understanding and provide a great 'hassle free' service which makes my job easier."
"As you can imagine the school deals with numerous vendors and suppliers. Knighton are without doubt the most professional and efficient by far, not to mention friendly.  Thanks to the whole team for the service you provide. "
"Easy to use website, quick response from pleasant staff."
"Always helpful and extremely quick to respond to our needs.  Its nice that regular contact is made with us to continue to understand our needs."
"Reliable service; products are always in stock or very short lead times; you're just there when we need something."
"Without a doubt the best service we use at the school, from communication, through to delivery, simply the best!"
"Local and outstanding response to problems"
"Online ordering makes life so much easier, allowing you to see at a glance if items are out of stock, giving you the choice of selecting a replacement item."
"You order Monday and it comes Tuesday fantastic service! Drivers are amazing, very helpful and a credit to your company."
"The new toilet role dispensers have been a lot more sustainable to our operation and easier for our teams to maintain. "
"Working with Knighton Janitorial means we are benefitting from a partnership that will help us improve our environmental footprint going forward."
" Although we're only one month into the new dispenser systems, we've already seen a huge drop in usage – at least 50% across all paper and soap consumables, even up to 60% in some cases. We have also noticed that the amount of time spent refilling dispenser has halved. "
"Good website - eg anything you order is then added to your own stocklist. Very easy system to use and great delivery times."
"From placing my orders online to receiving the products is a very easy procedure. "
"In the first few weeks after the install it was evident that there was great reduction in waste due to the Knighton single sheet dispenser system. Over the year it has saved the school on average between £2000 and £3000."
Over 80%
said they would 'definitely recommend us to a colleague'
Over 96%
rated our After Sales Service as 'Good to Excellent'
Over 98%
rated our ability to understand their needs as 'Good to Excellent'