Welcome to Knighton Konnect Customer Portal
Login to your Konnect Account

Fast, easy ordering, tracking and account management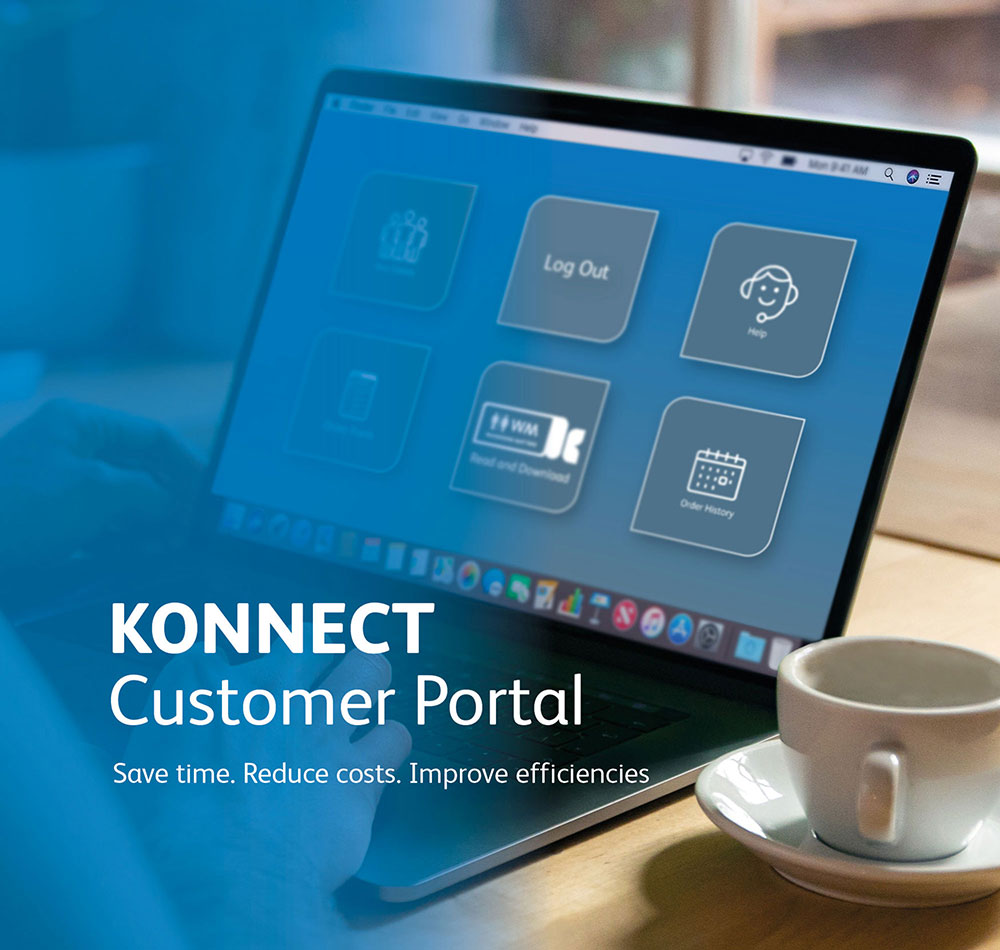 Save time
Reduce costs
Improve efficiencies




​
​Much more than just another online buying portal, Konnect was created to help Knighton customers save time, reduce costs and improve efficiencies in cleaning and hygiene processes - all from one single secure login.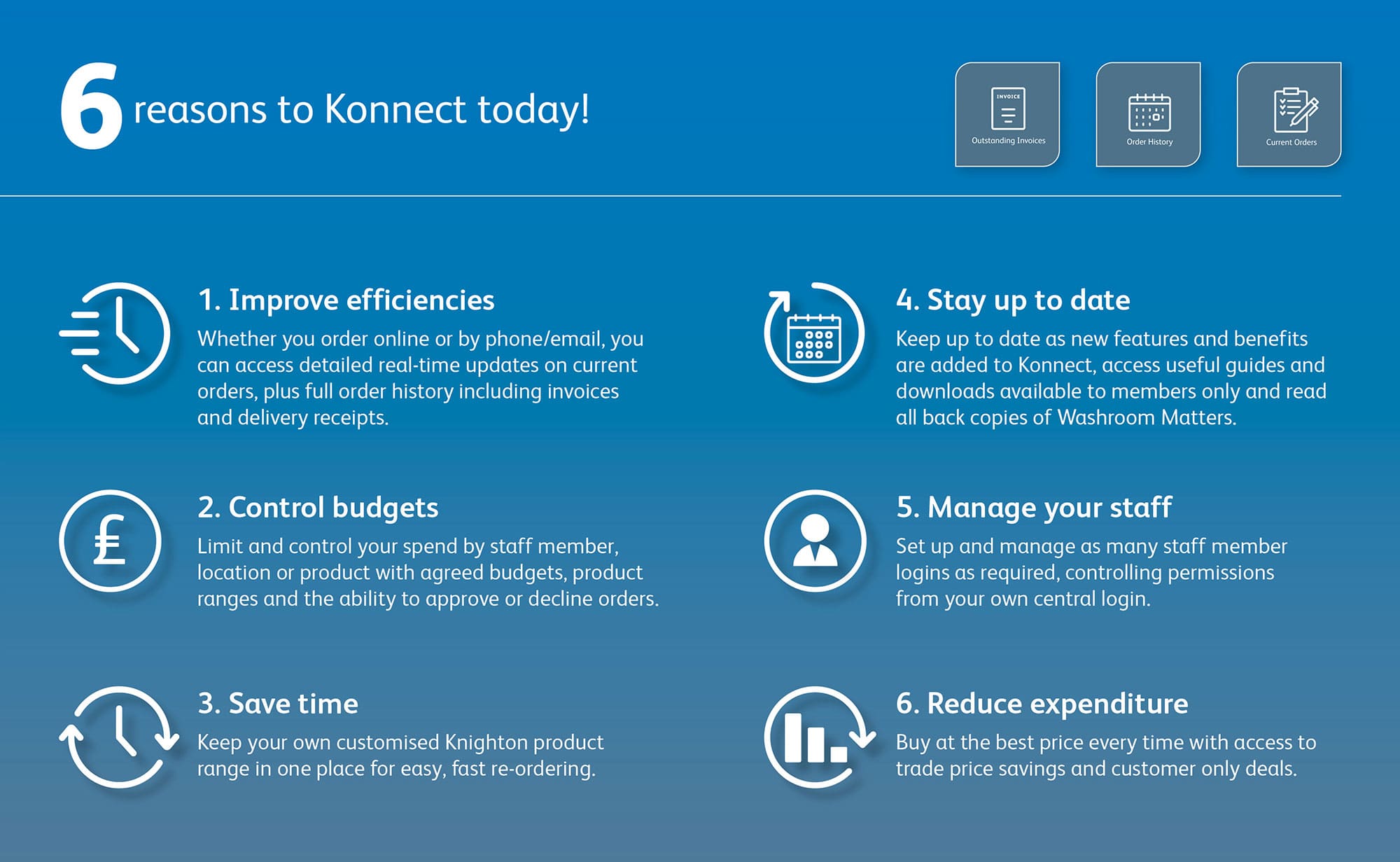 Introduction to Konnect
A run through of Konnect functions, how and when to use them and how they can help you.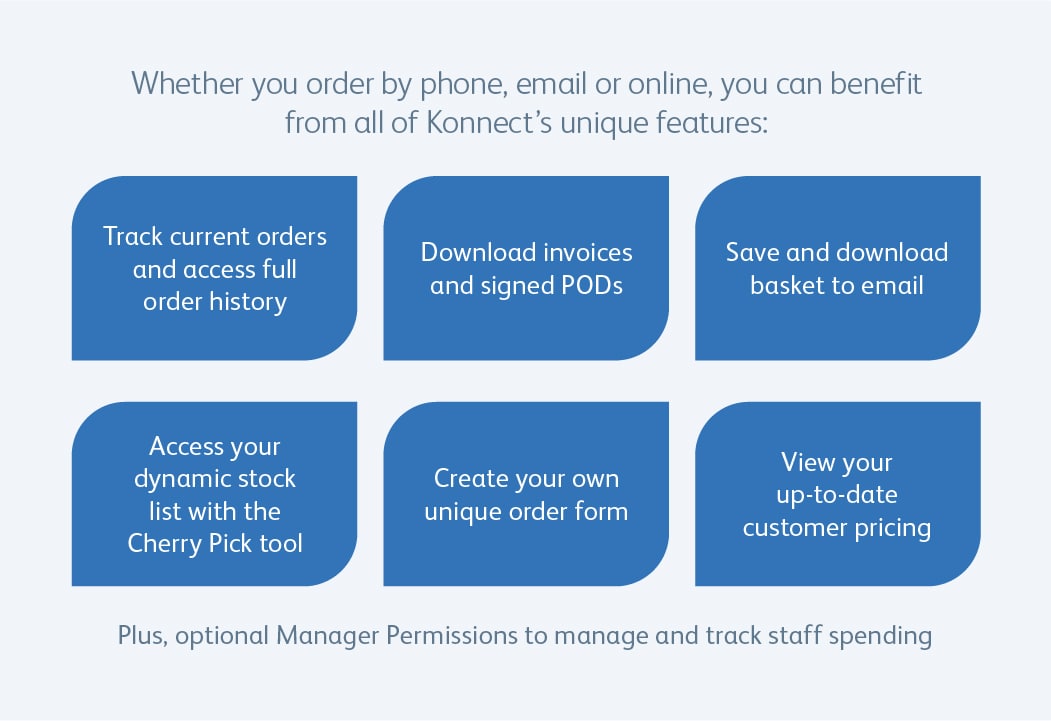 Want to continue ordering by phone or email? No problem, we love to talk to our customers!
Don't forget to request your login details below though and benefit from all the other features and benefits Konnect has to offer.
Contact us below to get Konnected and receive your unique login details!
Testimonials
"Online ordering makes life so much easier, allowing you to see at a glance if items are out of stock, giving you the choice of selecting a replacement item."
"Good website - eg anything you order is then added to your own stocklist. Very easy system to use and great delivery times."
"From placing my orders online to receiving the products is a very easy procedure. "
" Always a pleasure doing business with you. I must say, you're one of the very few companies who are always happy to help and value your customers by going that extra mile…. You don't see it much these days. So thank you!"
"Easy to use website, quick response from pleasant staff."
"Without a doubt the best service we use at the school, from communication, through to delivery, simply the best!"
Fill out our enquiry form