About us
Knighton Janitorial Ltd is a Leicestershire based janitorial and hygiene supply company with over 35 years of industry experience. We offer a complete range of cleaning and hygiene products to schools, local government and public sector clients, as well as offices and manufacturing sectors including food industry and general manufacturing.
Get in touch
Get in touch to discuss your janitorial and hygiene requirements. We're here to help!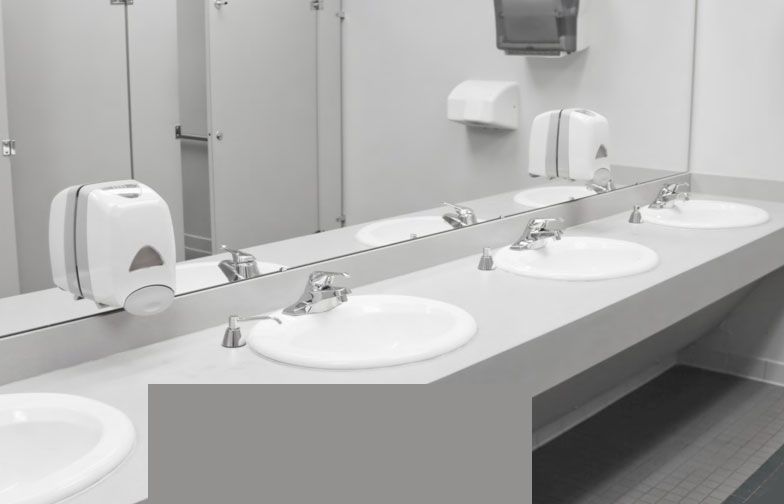 "A fresh well-tended washroom gives a positive impression of your company..."
Who we are
Knighton Janitorial Ltd are committed to working with our existing and new clients to ensure they achieve maximum value in their cleaning requirements. We have built up an impressive range of controlled usage dispensing systems, supplying both proprietary systems and our own range of k-One and k-Max dispensing solutions.
Hygiene. Measured. As our brand promise suggests, at Knighton Janitorial, we believe in the power of one. By focussing on controlled and measured product consumption, maximising usage and minimising waste we are able to offer considerable advantages to our clients. These can include financial and environmental advantages, as well as making life easier for facilities operatives.
As a team, we combine years of knowledge and innovation and have a reputation for delivering good quality service and products to our clients. With over 2,000 stocked product lines Knighton Janitorial are the partner of choice for over 750 active clients.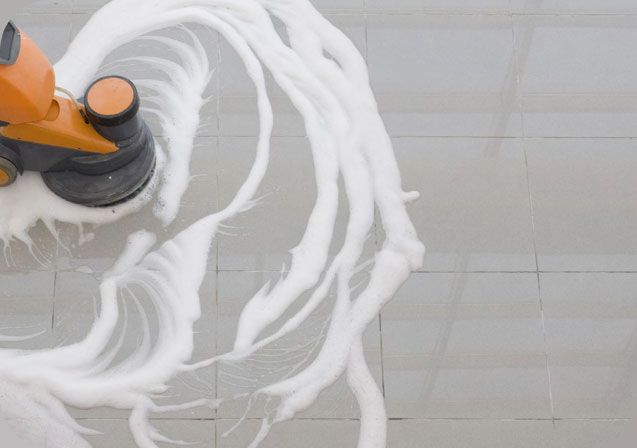 Why choose Knighton?
Knighton Janitorial's vision to become the region's leading supplier of measured washroom hygiene and cleaning systems means we can help our clients control their cleaning and hygiene requirements.
We offer in depth washroom and hygiene consultations to our clients and love nothing more than to be challenged to come up with a solution to an existing problem. If it's a problem with drain blockages, a desire to reduce your overall consumption of janitorial supplies or a need to become more environmentally friendly, Knighton Janitorial will have the product or range of products to help.
Knighton Janitorial offer a comprehensive Free-on-Loan dispenser placement programme, which means that you can benefit from the most effective solution with no capital outlay.
From our distribution centre in the heart of the East Midlands, we have the capacity and ability to fulfil our client's delivery needs promptly and in full.
Service & delivery
Our account managers are available to demonstrate and recommend products that will provide cost effective solutions to meet your requirements.
Other aspects to our service include:
Regular promotions
Free product trials and samples
Free on-site demonstrations of cleaning equipment
COSHH awareness training
Full Public and Product Liability insurance cover
Deliveries are made free via our own company operated vehicles throughout the East Midlands. Deliveries outside of these areas may incur a carriage charge.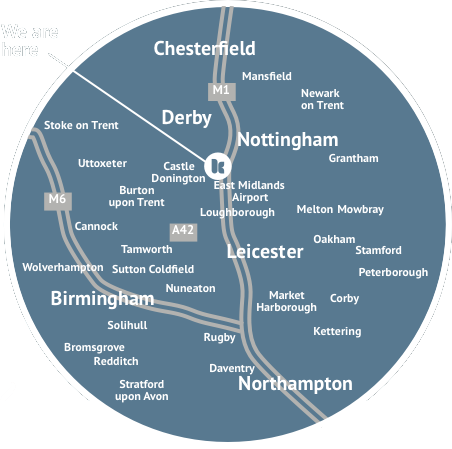 Frequently Asked Questions
Knighton Janitorial is based in Castle Donington in Leicestershire with excellent access to transport networks enabling us to deliver with ease to any part of the UK.

Knighton Janitorial offer a standard 30 day credit account for clients who wish to conduct regular business with us. Simply click on the link here to download your credit application form. Your application form will be processed within 5 working days and a credit account will be opened on successful passing of our credit check process.

Knighton Janitorial offer a free delivery service for all orders over £50.00 excluding VAT to our account customers on a standard delivery service within our current delivery area. Express next working day delivery can be requested for orders placed prior to 2.30pm Monday to Friday. This will incur an extra carriage charge which will be applied at point of checkout.

Deliveries outside of our current delivery area may be subject to delivery charges. You will be contacted by our logistics team to arrange delivery if this is the case.

Knighton Janitorial offer the option for you to enter into a supply agreement over a period of time, usually for a minium of 36 months. Knighton Janitorial will loan and install the dispensers to the client free of charge for the duration of the supply agreement. This agreement applies to a range of proprietary dispensing products and some of the k-One dispenser range.

Knighton Janitorial are happy to support product trials where relevant and for a limited period of time. Please contact us here to request your free product trial.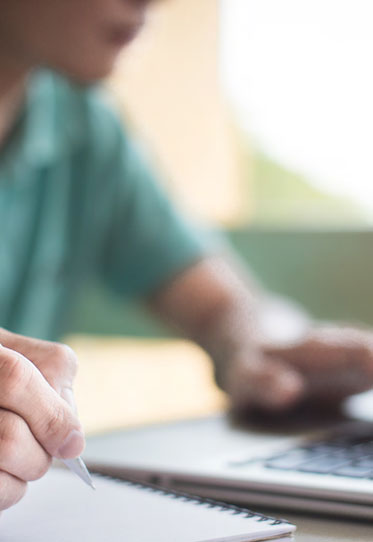 Testimonials
"They have what I need and I know they will deliver"
"They're excellent in all areas. It it good to have a company you can rely on. We have been using Knighton for many years and they have never let us down. Any queries are dealt with speedily."
"Carry on doing exactly what you are doing and being who you are, most of all, thank you. "
"Excellent service throughout, the teams love the products we purchase."
"I would just like to say that Steve Lloyd has been fantastic this year, helping us with supplies to make our offices Covid secure. As products were difficult to get hold of he would recommend alternatives and often let us know he had an order of products coming in so we could place orders of specific items."
"I think you did extremely well to keep us going during this last year. Thank you."
"Great job in difficult times!!! Keep up the good work."
"Always great and friendly service. "
"They offer variety and quality of product along with excellent customer service."
"I wanted to pass my thanks on to Kyle your delivery driver.He was so helpful with our delivery today and like a ray of sunshine!"
Over 80%
said they would 'definitely recommend us to a colleague'
Over 96%
rated our After Sales Service as 'Good to Excellent'
Over 98%
rated our ability to understand their needs as 'Good to Excellent'
Fill out our enquiry form